Our classic Rolls Royce Silver Clouds, Bentleys and Daimler Royal Limousine are all stylish and distinctive...
Expressing a bold statement of elegance and sophistication, synonymous with the names of Rolls Royce, Bentley along with Daimler, our chauffeur driven vehicles from a bygone era complement each other with their stately two toned paintwork, immaculate English burr walnut timber work and gorgeous leather trim.

Our beautiful Rolls Royces and Bentleys are able to comfortably seat up to 4 people plus the chauffeur whilst our Daimler being a true limousine is able to carry 6 to 7 people plus the chauffeur. All our cars are meticulously maintained to the highest level and feature air-conditioning as well as an up to date CD sound system which includes IPod connectivity.


Why not enjoy the elegance of yesteryear, once only reserved for the rich and famous by booking one of our Rolls Royces, Bentleys or Daimler Limousine?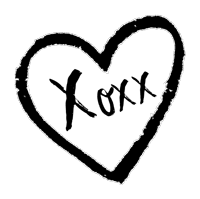 ---
"Thank you for the great service on Saturday morning and adding to what was a fantastic and memorable day."
Steve (September 2018)
Our 1962 Rolls Royce Silver Cloud 11 - Registration Y3S 1D0

This car was originally purchased new in 1962, from Kellow & Faulkner who at the time, were Melbourne's authorised Rolls Royce dealership, Subsequently sold to the second owner in 1964, she remained in continuous family ownership for the next 5 decades on the mid North Coast of New South Wales. As evidenced by the originality of its acrylic two tone paint work and the patina of its English Oak and soft Connolly leather seats, this car is a fine example of a classic Rolls Royce Silver Cloud 11
Our 1960 Rolls Royce Silver Cloud 11 - Registration IDO TOO
Similar to our other Rolls Royce Silver Cloud 11, this car was also purchased new from Kellow & Faulkner of Melbourne in 1960, by the head of the former iconic grocery chain Moran & Cato for his wife to be chauffer driven. Moran & Cato were once Australia's largest grocery retailers established in 1881. At their height Moran & Cato employed nearly 1000 people and had about 160 stores across Victoria, Tasmania and New South Wales. In our efforts in trying to further establish the provenance of our Roll Royce, we have learnt that her original Victorian registration was HFN 542. Whilst this Rolls Royce was in sound condition when we first purchased it from its previous owner in Melbourne, many hours have gone in to bringing her to a standard that we at Roll Up In Style can be proud of. This means we can confidently assure you of this car's reliability not to mention the comfort that can only be found in a classic car like the Rolls Royce Silver Cloud.
Our 1957 Bentley S1 Registration 5AY IDO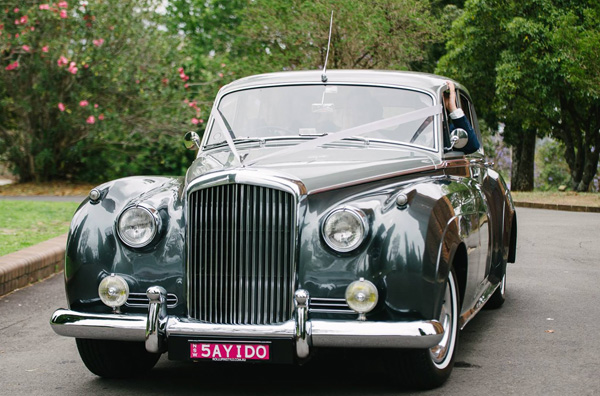 Originally purchased new in England in 1957, the Bentley spent the first 7 years travelling in around Portsmouth, before being sold in 1964 to her second owner, who resided in Dover before immigrating to Australia. In March 1966 the Bentley arrived in Sydney with its second owner. Over the next 20 something years, it remained in the same ownership. In 1988 the Bentley was sold to her third owners from the New South Wales' Southern Highlands. They kept the car as a daily drive car up until 2014, at which time we purchased the Bentley from them. The Bentley is now enjoying life as an elite wedding car. As you can very well appreciate, The Bentley just exudes history, character and wealth. She is a very classy car indeed.
Our 1961 Bentley S11 Registration SAY Y3S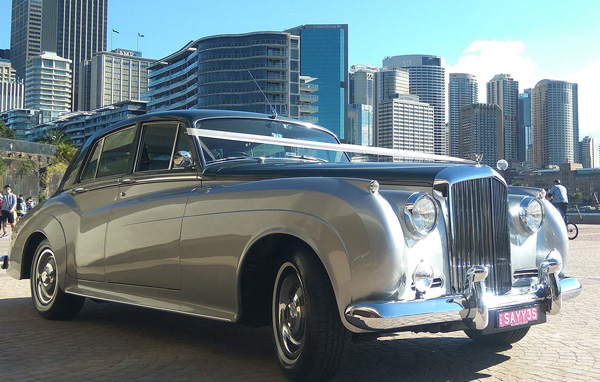 There possibly is no finer example of this particular model Bentley to be found. Purchased some 20 years ago from the original owner's family, the car's second owner undertook an ambitious bare metal restoration project, resulting in the highest level of finish being achieved. Having acquired the car in late 2015, the car recently appeared in Channel Nine's television reality show "Married At First Sight". With its distinctive Teal over Georgian Silver two tone paint work, this stunning Bentley is often chosen by brides as their bridal car, due to its point of difference to the rest of our fleet.
Our 1962 Bentley S11 Registration 2GEVER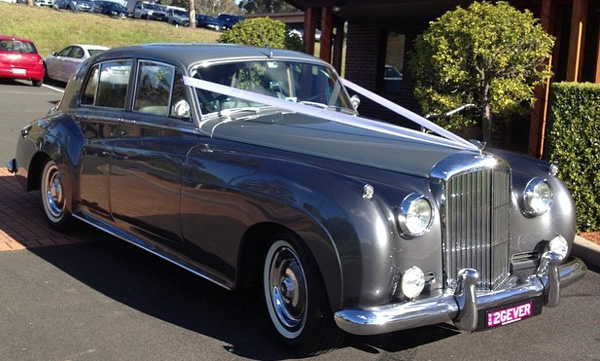 This car has the unique distinction of being driven on three different continents. Originally purchase from long time Bentley dealer Broughtons of Cheltenham (since 2011 known as H.R. Owen Ecurie Cheltenham) in the heart of the Cotswolds in England, the car eventually made its way to the west coast of America, where it was purchased by the previous owner and exported to Australia in early 2010. Upon arriving in Australia, the car spent much of its time in the picturesque Hunter Valley, before being acquired by us recently. Like the rest of the Rolls Royces and Bentleys in our fleet, this car has been and continues to be meticulously maintained to the highest level.
Our Daimler Royal Limousine Registration LOVINU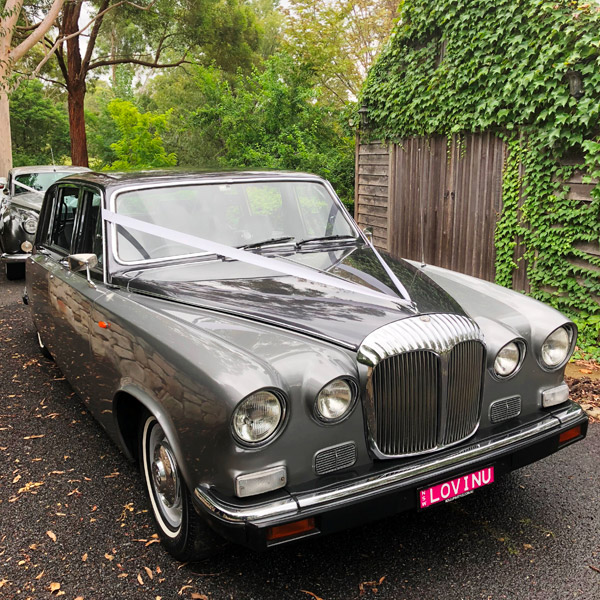 Popularly known as a Daimler Royal Limousine built in collaboration with coachbuilders Vanden Plas and Jaguar, our Daimler DS420 Limousine was originally part of the diplomatic fleet in Hong Kong and found its way to Australia after the British Government handed Hong Kong back to China some 20 plus years ago. The Daimler DS420 Limousine was once seen in official use across the world, including by the Danish Royal House and of course the British Royal family, which still have 3 in service for state occasions, such as the recent Royal Wedding between Prince Harry and Megan Markle and also for visiting dignitaries. As you would expect, our Daimler Limousine's interior is the last word in luxury. All cabinet work is carried out in traditional burr walnut, with the seat upholstery featuring Connolly leather, which is still featured in the latest Rolls Royce and Bentley models. . Like the rest of the cars in our fleet, our Daimler Limousine is meticulously maintained to the highest level.
---